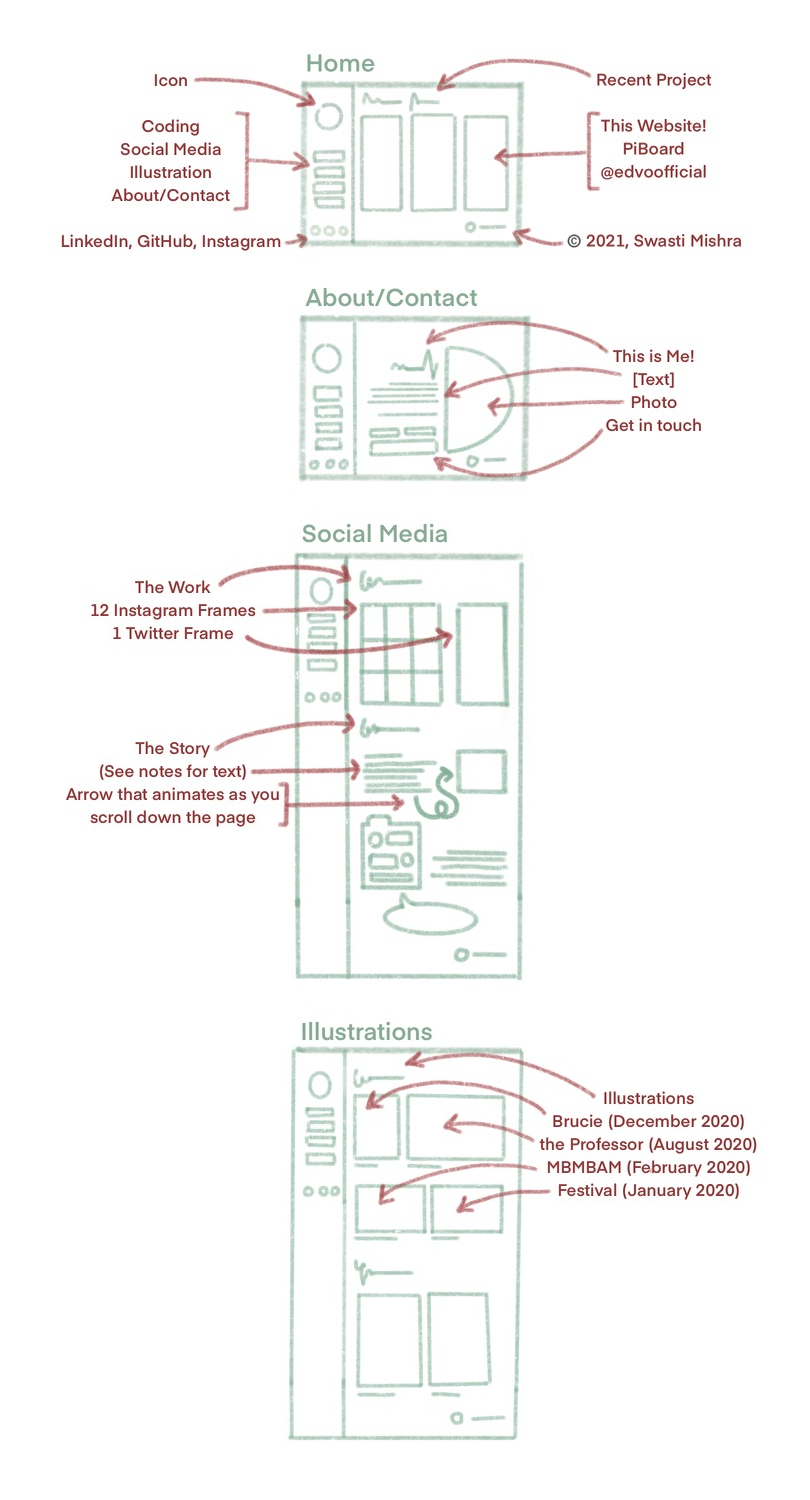 In order to build this site, I went from sketches, to wireframes, to testing and bug squashing, to live.

As you can see, I made a few changes from sketch to final product. Some of these changes were because I wanted to prioritize getting this project done over telling a perfect story (see the graphic design page sketch to the left) and some were because following the wireframe stage, I realized that a sketch wouldn't look as good on-screen as they did in my proposal. The wireframe below, for example, didn't read very well in practice.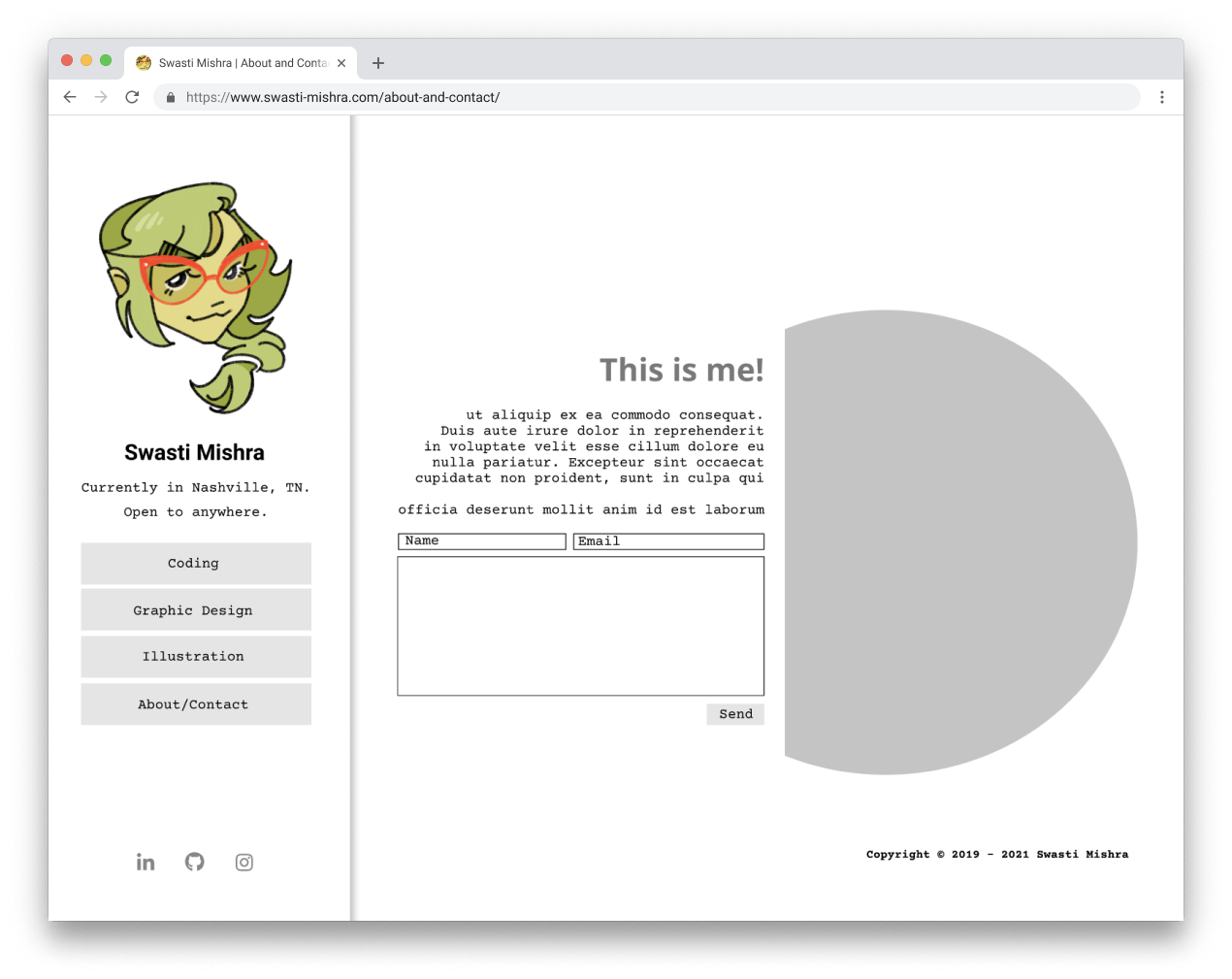 The last step, which is actually in progress now, is testing. If you've noticed a bug, click here.

This survey will collect some information about your device and has space for you to both write a bug report and upload photos.